Company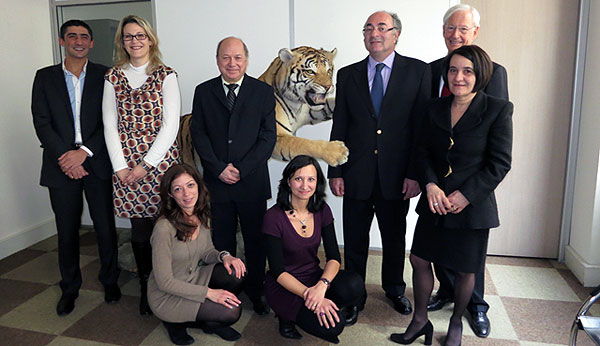 Team TIGRE
The EPP/TIGRE Group is a venture that includes the US real estate private equity firm European Property Partners LLC (EPP) and Paris based Transatlantique Investissement et Gestion Real Estate SARL (Societe TIGRE). The venture has asset management operations located in Paris, France, fund management operations located in Washington DC and finance and accounting in Paris, Luxembourg and Tennessee.
The venture is led by its two founding partners Donald Wolf and Daniel de Botton, who have been working and investing together for more than 15 years, and who each have more than 25 years of experience in the field of real estate investing.
Since 1997, the venture's founding partners have together managed over EUR 600 million of property purchases in France. These transactions have been completed through eleven joint venture funds which have invested about $150 million of equity capital.

This property portfolio has included about 45 office, industrial and retail buildings with about 2.9 million square feet of space and about 1,100 dwelling units of multi-family properties. The properties were purchased in over twenty-five different transactions. One of the transactions involved purchase of 88% of the shares of a French real estate company listed on the Paris Bourse.
In addition, EPP and TIGRE have developed new buildings on selected sites in the EPP portfolio. These have included "build to suit" light industrial and office buildings developed on land in a 110,000 square meter office/industrial park northwest of Paris and a class A office building developed on a site near the La Defense Paris office park.
The EPP/TIGRE group has always employed a fundamental, value-oriented approach to investing and its particular focus has been on value creation opportunities, with a secondary focus on distressed asset opportunities and transactions that present complexities not easily understood by the market.